Metalwrite is a company I started a few years ago and finally legitimized it in October 2008. The intent of the company is to design and fabricate unique writing instruments using exotic metal materials. To date the effort has been with Damascus steels and a couple of different types of sterling silvers. Early pens were made with Robert Eggerling steel from which I made a couple of Parker Duofold replicas and also with some Chris Marks steel from which I made an original design. Subsequent efforts have lately been in collaboration with Conway Stewart in the embellishment of their Reader's Digest (RDA) limited edition based on the Churchill design. The collaboration uses the CS plain silver pen parts, internal sleeves and the CS nib, and combines those pieces with Metalwrite machined Damascus stoppers, a Metalwrite clip design, and Metalwrite guilloché designs on the clip and pen barrels. The pen comes in a large CS presentation box, comes with both fountain nib and rollerball sections, and comes with guarantees from both Metalwrite and CS.
Metalwrite will continue to collaborate with Conway Stewart and pursue additional designs against the RDA basis and is currently looking at possibilities with the Duro. Metalwrite will also continue to pursue additional Damascus pen designs with steels from various makers and will always entertain custom requests.
A separate business I operate called Argent Blue ( www.argentblue.com ) makes and offers custom pen creations independently from Metalwrite. Argent Blue is not a partnership.
Metalwrite and Argent Blue are Conway Stewart resellers with agressive prices.
Cheers,
Rich Littlestone
impressions @ argentblue . com
impressions @ metalwrite . com
P.S. Metalwrite operates out of my home office in Centennial, Colorado. The fabrication machinery is in the basement shop/studio and a few pictures are included here.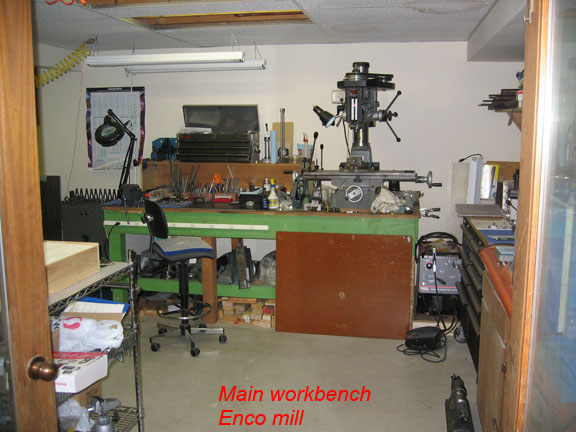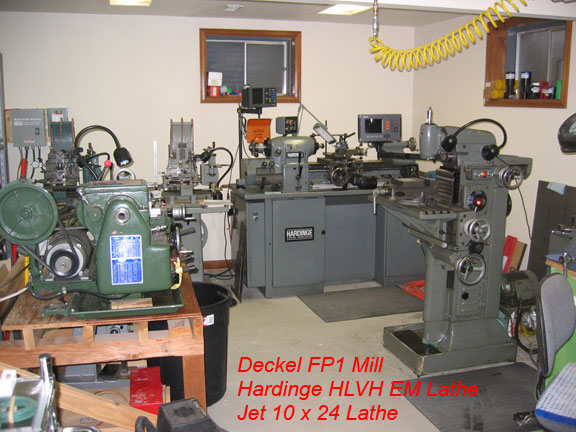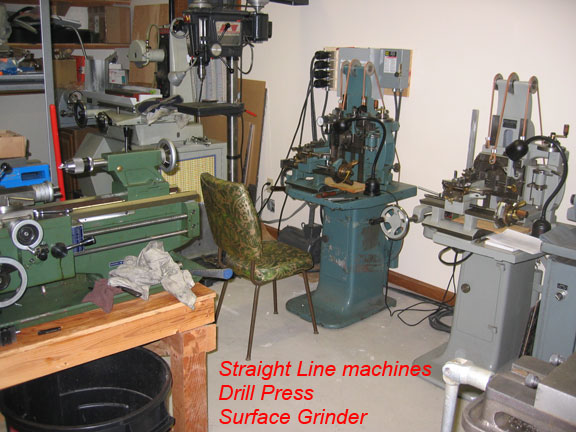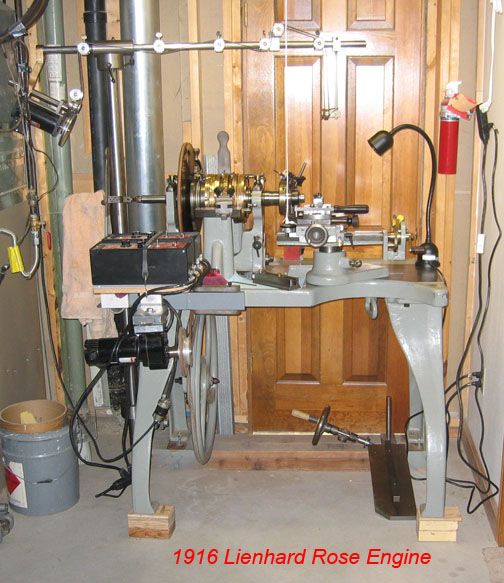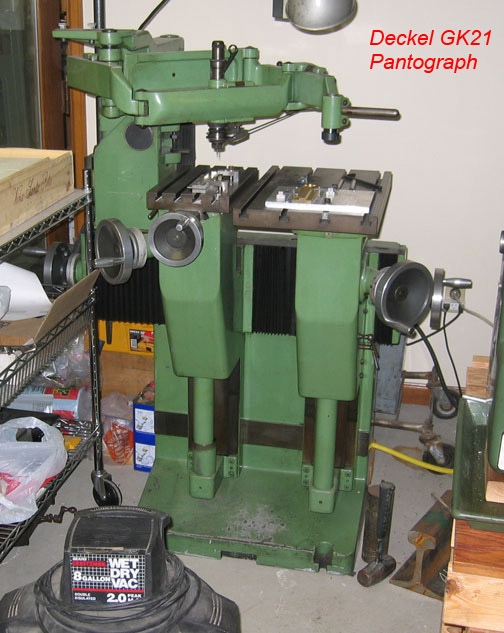 The full list of major items incudes:
| | |
| --- | --- |
| Deckel GK21 Pantograph Copy/Milling Machine | Servo Precision Miniature Drill Press |
| Deckel FP1 Universal Milling Machine | Craftsman Floor Drill Press |
| Deckel SOE Toolbit Grinder | Baldor Polisher |
| Hardinge HLV-H EM Precision Lathe | Paragon Kiln |
| Jet 10-24 Lathe | Neuweiler and Engelsberger Straight Line Engine x 2 |
| Harig 6-18 Surface Grinder | Lienhard Rose Engine |
| Enco FP-30 Bench Drill/Mill | Darex Drill Sharpener |
| Jet cutoff saw | Custom Low-speed Toolbit Sharpener |
| Wilson 4JR Rockwell Hardness Tester | many accesories and attachments |
| | |
| | |
| | |